We have reached over 3M women from around the world!
The vision of the 3DSM's Women Empowerment Wednesdays (WEW) initiative is to connect women entrepreneurs to a community of wealth-building resources.
The overall mission of 3DSM's Women Empowerment Wednesdays is to foster the growth and holistic competitiveness of U.S. businesses that are women-owned.
Sponsorship and Partnerships
Does our mission align with your mission? Are you looking to support an organization dedicated to real growth through real conversations? Please contact us for opportunities to sponsor or partner at [email protected]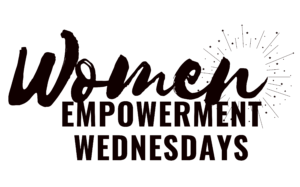 Women Empowerment Wednesdays is available both in-person and virtually via our Women Empowerment Wednesdays YouTube channel. Please visit our WEW YouTube Channel to be inspired, transformed and empowered.